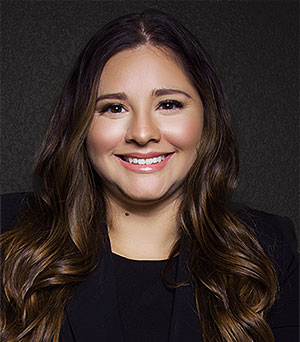 Stephanie A. Montes
Attorney/Partner
Stephanie Montes is a native of Houston, Texas. She attended Southern Arkansas University where she earned her degree in Political Science and was an outstanding student-athlete named to GAC's All-Academic team.
While earning her Doctor of Jurisprudence (JD) from the University of Houston Law Center, Stephanie Montes was active with the entrepreneurship and transactional clinic — helping people with start-ups and bankruptcies and was an active manager for Pappas Restaurants. Her practica includes employment law, family law, and athletic compliance law for Rice University.
Stephanie successfully pursued a legal career in corporate tax consistently ranking amongst the best in her capacity. She advised numerous corporate entities and provided clients millions in tax incentives and contractual analyses to ensure Internal Revenue Code compliance.
A fierce competitor, Stephanie continues to fight for clients' legal rights and makes sure they receive proper treatment and the justice they deserve. Clients know Stephanie for her competitive nature, work ethic, and unrelenting perseverance to do whatever it takes to make things right.
Courts of Admittance
Education
Southern Arkansas University, Political Science Degree, Graduated Cum Laude, President's List and Dean's List
University of Houston Law Center, JD Law